——
#donluc #programming #software #electronics #microcontrollers #consultant #vlog
——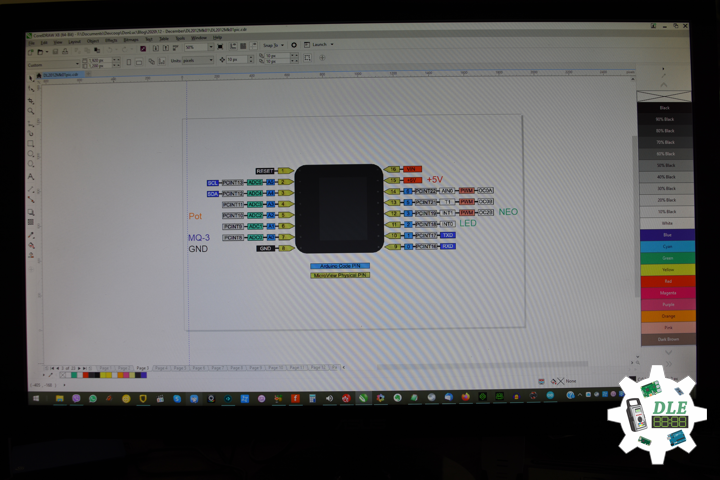 ——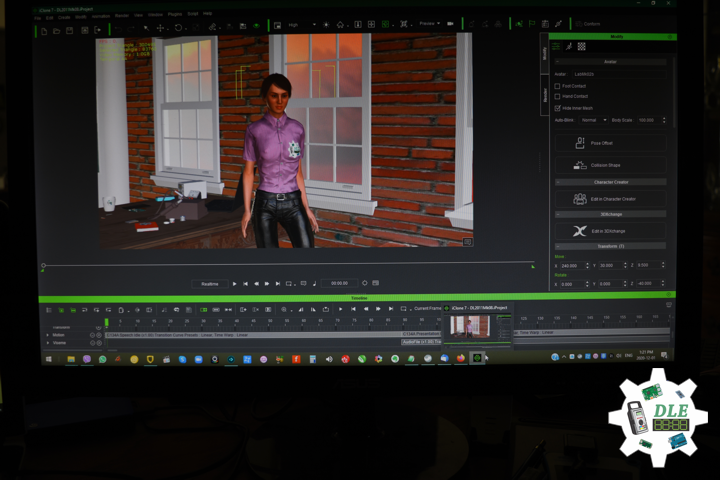 ——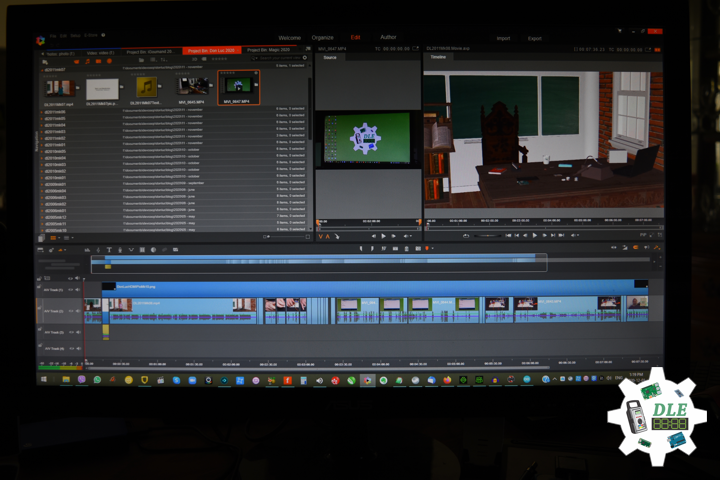 ——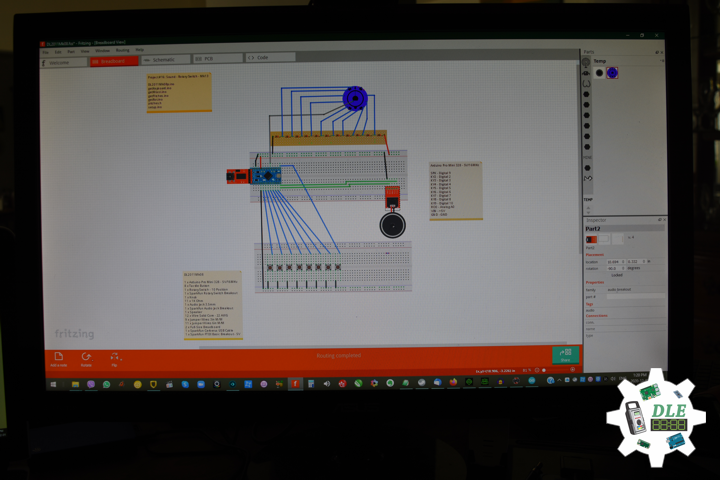 ——
Software
Software is a collection of data or computer instructions that tell the computer how to work. This is in contrast to physical hardware, from which the system is built and actually performs the work. In computer science and software engineering, computer software is all information processed by computer systems, programs and data.
Professional Graphic Design Software
CorelDRAW (CorelDRAW 1 apha (1988), CorelDraw X8)
Create with passion. Design with purpose. Break down creative barriers with CorelDRAW. Find all the professional vector illustration, layout, photo editing and typography tools you need to create and complete important design projects, from virtually any device.
Corel PHOTO-PAINT (Corel PHOTO-PAINT 1 apha 1988, Corel PHOTO-PAINT X8)
Make the most of your photos with the powerful photo-editing capabilities of Corel PHOTO-PAINT and enjoy an integrated workflow with CorelDRAW.
Real-Time 3D Animation Software
iClone (iClone 2 (2007), iClone 7)
iClone is the fastest real-time 3D animation software in the industry, helping you easily produce professional animations for films, previz, animation, video games, content development, education and art. Integrated with the latest real-time technologies, iClone simplifies the world of 3D Animation in a user-friendly production environment that blends character animation, scene design and cinematic storytelling; quickly turning your vision into a reality.
Character Creator (Character Creator 1 (2007), Character Creator 3)
Elaborate character design tools with a workflow that capitalizes on speed and quality combined with animation-ready rigging to immediately enliven character creations with motion, facial animation, and lip-sync. Generate unlimited character styles with high-detail visual quality via face and body morphs, PBR dynamic materials, and layers of fashion. Shape, appearance, clothes, hair, and accessories just to name a fewÖ and they can all be found in Character Creator, the character builder add-on for iClone. Not only does it generate realistic-looking human characters, but also provides some exceptional stylization options.
Video Editing Software
Pinnacle Studio Ultimate (Pinnacle Studio Ultimate 9 (2009), Pinnacle Studio Ultimate 20)
Advanced video editing and screen recording software. Edit freely across unlimited tracks with complete flexibility. Take control of your edits with enhanced keyframing. Access hundreds of creative effects, plus new graphics and overlays. Tap into pro-caliber tools including enhanced Video Masking, Color Grading and new Title Editor.
Open-Source Transcoder Software
HandBrake (2009)
HandBrake is a tool for converting video from nearly any format to a selection of modern, widely supported codecs. Reasons youíll love HandBrake: Convert video from nearly any format. Free and Open Source. Multi-Platform (Windows, Mac and Linux).
Recording And Editing Sounds Software
Audacity (2004)
Audacity is a free and open-source digital audio editor and recording application software, available for Windows, macOS, Linux, and other Unix-like operating systems. In addition to recording audio from multiple sources, Audacity can be used for post-processing of all types of audio by adding effects such as normalization, trimming, and fading in and out.
Text To Speech Software
Convert Text to Speech (2018)
Web: http://www.fromtexttospeech.com/
CAD Software
Fritzing
Fritzing is an open-source initiative to develop amateur or hobby CAD software for the design of electronics hardware, to support designers and artists ready to move from experimenting with a prototype to building a more permanent circuit. The software is created in the spirit of the Processing programming language and the Arduino microcontroller and allows a designer, artist, researcher, or hobbyist to document their Arduino-based prototype and create a PCB layout for manufacturing.
HTML Editor Software
CoffeeCup HTML Editor (2004)
CoffeeCup HTML Editor is an HTML editor. You want to create great websites. Consider the HTML Editor your new best friend. HTML veterans, youíll create standards-compliant sites using powerful tools like code completion and built-in validation. Get ready to utilize resources like comprehensive tag references and vibrant, responsive website templates. Getting to work on your website is lightning quick thanks to a wide range of start options. You can create new HTML or CSS files from scratch, or get a jump-start on a pro design by launching a new project from an existing theme or layout.
Media Player Classic
Media Player Classic (MPC) of free and open-source, compact, lightweight, and customizable media players for 32-bit and 64-bit Microsoft Windows. The original MPC, but provide most options and features available in modern media players. Variations of the original MPC and its forks have been and are, standard media players in the K-Lite Codec Pack and the Combined Community Codec Pack.
Arduino IDE Software
The open-source Arduino Software (IDE) makes it easy to write code and upload it to the board. This software can be used with any Arduino board.
Python Software
Ninja-IDE (2015)
NINJA-IDE, is a cross-platform integrated development environment (IDE) designed to build Python applications. It provides tools to simplify Python software development and handles many kinds of situations thanks to its rich extensibility. Some of the current features of the IDE are: Light weight IDE. Common functions such as: file handling, find in files code locator, go to line, tabs, automatic indentation, editor zoom, etc. Multi-platform: Linux, Windows, FreeBSD. Syntax highlighting for a wide variety of languages. Even though it is intended to be mainly a Python IDE, it can also handle several other languages.
Technology Experience
Single-Board Microcontrollers (PIC, Arduino, Raspberry Pi,Espressif, etc…)
Robotics
Research & Development (R & D)
Desktop Applications (Windows, OSX, Linux, Multi-OS, Multi-Tier, etc…)
Mobile Applications (Android, iOS, Blackberry, Windows Mobile, Windows CE, etc…)
Web Applications (LAMP, Scripting, Java, ASP, ASP.NET, RoR, Wakanda, etc…)
Social Media Programming & Integration (Facebook, Twitter, YouTube, Pinterest, etc…)
Content Management Systems (WordPress, Drupal, Joomla, Moodle, etc…)
Bulletin Boards (phpBB, SMF, Vanilla, jobberBase, etc…)
eCommerce (WooCommerce, OSCommerce, ZenCart, PayPal Shopping Cart, etc…)
Instructor
PIC Microcontrollers
Arduino
Raspberry Pi
Espressif
Robotics
DOS, Windows, OSX, Linux, iOS, Android, Multi-OS
Linux-Apache-PHP-MySQL
Follow Us
J. Luc Paquin ñ Curriculum Vitae
http://www.donluc.com/DLE/LucPaquinCVEngMk2020a.pdf
Web: http://www.donluc.com/
Web: http://www.jlpconsultants.com/
Web: http://www.donluc.com/DLE/
Web: http://www.donluc.com/DLHackster/
Web: https://www.hackster.io/neosteam-labs
Facebook: https://www.facebook.com/neosteam.labs.9/
YouTube: https://www.youtube.com/channel/UC5eRjrGn1CqkkGfZy0jxEdA
Twitter: https://twitter.com/labs_steam
Pinterest: https://www.pinterest.com/NeoSteamLabs/
Instagram: https://www.instagram.com/neosteamlabs/
Don Luc