Project #26 – Radio Frequency – Video Game – Mk10
——
#DonLucElectronics #DonLuc #RadioFrequency #Bluetooth #SparkFunJoystickShield #SparkFunThingPlusESP32WROOM #Arduino #Project #Fritzing #Programming #Electronics #Microcontrollers #Consultant
——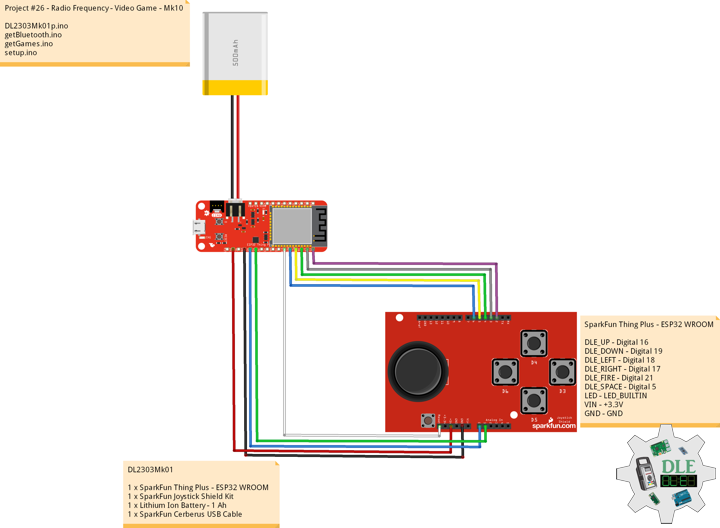 ——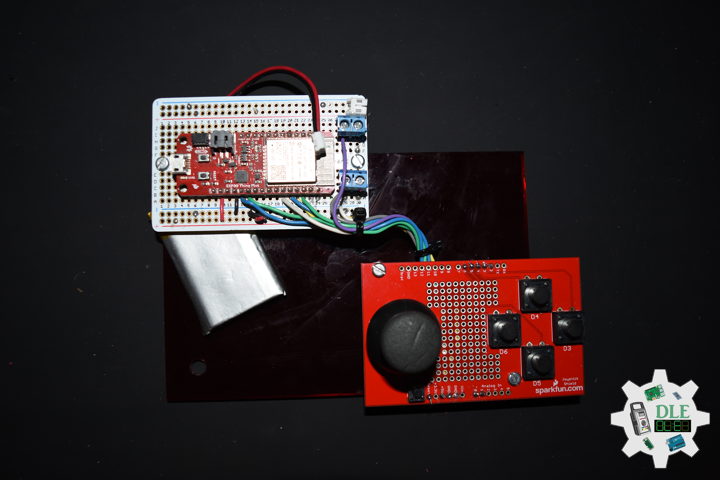 ——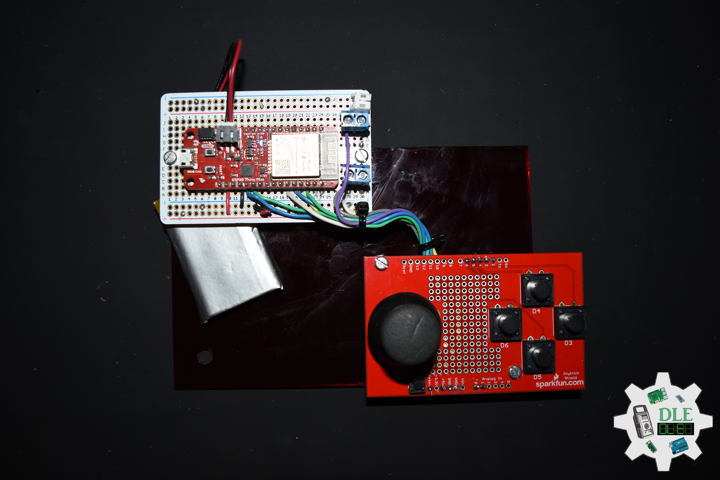 ——
LaunchBox
LaunchBox was originally built as an attractive frontend for DOSBox, but has long since expanded to support both modern PC games and emulated console platforms. LaunchBox aims to be the one-stop shop for gaming on your computer, for both modern and historical games.
LaunchBox includes automated import processes for everything from modern Steam games to GOG classics, ROM files, MS-DOS games, and so much more. Box art and metadata is automatically downloaded from the LaunchBox Games Database, with excellent coverage for your games.
Doom (Video Game MS-DOS)
Doom is a video game series and media franchise created by John Carmack, John Romero, Adrian Carmack, Kevin Cloud, and Tom Hall. The focuses on the exploits of an unnamed space marine operating under the auspices of the Union Aerospace Corporation, who fights hordes of demons and the undead in order to save Earth from an apocalyptic invasion.
The original Doom is considered one of the first pioneering first-person shooter games, introducing to IBM-compatible computers features such as 3D graphics, third-dimension spatiality, networked multiplayer gameplay, and support for player-created modifications with the Doom WAD format.
DL2303Mk01
1 x SparkFun Thing Plus – ESP32 WROOM
1 x SparkFun Joystick Shield Kit
1 x Lithium Ion Battery – 1 Ah
1 x SparkFun Cerberus USB Cable
SparkFun Thing Plus – ESP32 WROOM
DLE_UP – Digital 16
DLE_DOWN – Digital 19
DLE_LEFT – Digital 18
DLE_RIGHT – Digital 17
DLE_FIRE – Digital 21
DLE_SPACE – Digital 5
LED – LED_BUILTIN
VIN – +3.3V
GND – GND
——
DL2303Mk01p.ino

/* ***** Don Luc Electronics © *****
Software Version Information
Project #26 - Radio Frequency - Video Game - Mk10
26-10
DL2301Mk01p.ino
1 x SparkFun Thing Plus - ESP32 WROOM
1 x SparkFun Joystick Shield Kit
1 x Lithium Ion Battery - 1 Ah
1 x SparkFun Cerberus USB Cable
*/

// Include the Library Code
// ESP32 BLE Keyboard - NIMBLE
#define USE_NIMBLE
#include <BleKeyboard.h>

// ESP32 BLE Keyboard
BleKeyboard bleKeyboard;

// Game Controller Buttons
#define DLE_UP 16
#define DLE_DOWN 19
#define DLE_LEFT 18
#define DLE_RIGHT 17
#define DLE_FIRE 21
#define DLE_SPACE 5

// Button
bool keyStates[6] = {false, false, false, false, false, false};
int keyPins[6] = {DLE_UP, DLE_DOWN, DLE_LEFT, DLE_RIGHT, DLE_FIRE, DLE_SPACE};
uint8_t keyCodes[6] = {KEY_UP_ARROW, KEY_DOWN_ARROW, KEY_LEFT_ARROW, KEY_RIGHT_ARROW, KEY_LEFT_CTRL, ' '};

// Connect Notification Sent
bool connectNotificationSent = false;

// Software Version Information
String sver = "26-10";

void loop() {
  
  // Bluetooth Serial (ESP32SPP)
  isBluetooth();

}

getBluetooth.ino

// Bluetooth
// isBluetooth
void isBluetooth() {

  // Counter
  int counter;
  
  // ESP32 BLE Keyboard
  if(bleKeyboard.isConnected()) {

    // Connect Notification Sent
    if (!connectNotificationSent) {
      
      connectNotificationSent = true;
      
    }

    // Button
    for(counter = 0; counter < 6; counter ++){
      
      handleButton(counter);
      
    }

  }

}

getGames.ino

// Games
// Set Inputs
void setInputs() {
  
  // Make the button line an input
  pinMode(DLE_UP, INPUT_PULLUP);
  pinMode(DLE_DOWN, INPUT_PULLUP);
  pinMode(DLE_LEFT, INPUT_PULLUP);
  pinMode(DLE_RIGHT, INPUT_PULLUP);
  pinMode(DLE_FIRE, INPUT_PULLUP);
  pinMode(DLE_SPACE, INPUT_PULLUP);
  // Initialize digital pin LED_BUILTIN as an output.
  pinMode(LED_BUILTIN, OUTPUT);
  // Turn the LED on HIGH 
  digitalWrite(LED_BUILTIN, HIGH);

}

// Handle Button
void handleButton(int keyIndex){
  
  // Handle the button press
  if (!digitalRead(keyPins[keyIndex])){
    
    // Button pressed
    if (!keyStates[keyIndex]){
      
      // Key not currently pressed
      keyStates[keyIndex] = true;
      bleKeyboard.press(keyCodes[keyIndex]);
      
    }
    
  }
  else {
    
    // Button not pressed
    if (keyStates[keyIndex]){
      
      // Key currently pressed
      keyStates[keyIndex] = false;
      bleKeyboard.release(keyCodes[keyIndex]);
      
    }
  }
  
}

setup.ino

// Setup
void setup()
{

  // Set Inputs
  setInputs();

  // ESP32 BLE Keyboard
  bleKeyboard.begin();

}

——
People can contact us: https://www.donluc.com/?page_id=1927
Technology Experience
Programming Language
Single-Board Microcontrollers (PIC, Arduino, Raspberry Pi,Espressif, etc…)
IoT
Wireless (Radio Frequency, Bluetooth, WiFi, Etc…)
Robotics
Camera and Video Capture Receiver Stationary, Wheel/Tank and Underwater Vehicle
Unmanned Vehicles Terrestrial and Marine
Machine Learning
RTOS
Research & Development (R & D)
Instructor, E-Mentor, STEAM, and Arts-Based Training
Programming Language
IoT
PIC Microcontrollers
Arduino
Raspberry Pi
Espressif
Robotics
Follow Us
Luc Paquin – Curriculum Vitae – 2023
https://www.donluc.com/luc/
Web: https://www.donluc.com/
Facebook: https://www.facebook.com/neosteam.labs.9/
YouTube: https://www.youtube.com/@thesass2063
Twitter: https://twitter.com/labs_steam
Pinterest: https://www.pinterest.com/NeoSteamLabs/
Instagram: https://www.instagram.com/neosteamlabs/
Don Luc