——
#donluc #project #RaspberryPiZeroW #RaspberryPi #PuTTY #Etcher #programming #electronics #microcontrollers #consultant #zoom #patreon #videoblog
——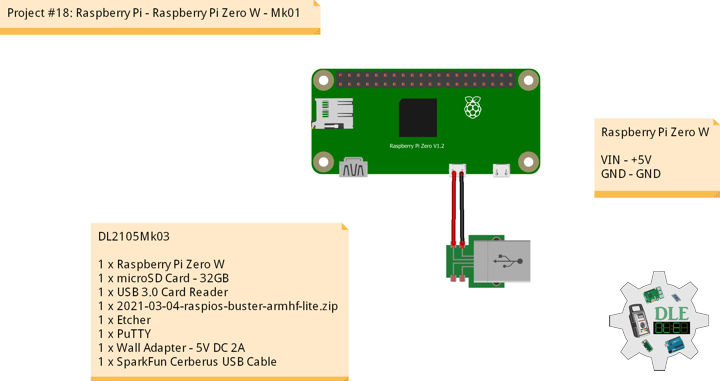 ——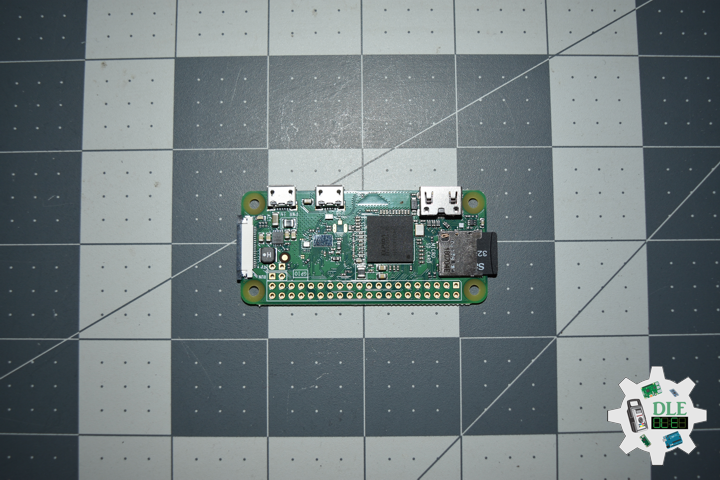 ——
Raspberry Pi Zero W
The Raspberry Pi is a popular Single Board Computer in that it is a full computer packed into a single board. Many may already familiar with the Raspberry Pi 4 and its predecessors, which comes in a form factor that has become as highly recognizable. The Raspberry Pi comes in an even smaller form factor. The introduction of the Raspberry Pi Zero allowed one to embed an entire computer in even smaller projects. While these directions should work for most any version and form factor of the Raspberry Pi Zero W.
The credit-card-sized computer has become even smaller. The Raspberry Pi Zero W is still the Pi you know and love, but at a largely reduced size of only 65mm long by 30mm wide. With the addition of wireless LAN and Bluetooth, the Raspberry Pi Zero W is ideal for making embedded IoT projects. The Pi Zero W has been designed to be as flexible and compact as possible with mini connectors and an unpopulated 40-pin GPIO, allowing you to use only what your project requires.
At the heart of the Raspberry Pi Zero W is a 1GHz BCM2835 single-core processor with 512MB RAM. The setup for the Raspberry Pi Zero W is a little more complicated than on other Pis.
Etcher
balenaEtcher is a free and open-source utility used for writing image files such as .iso and .img files, as well as zipped folders onto storage media to create live SD cards and USB flash drives.
DL2105Mk03
1 x Raspberry Pi Zero W
1 x microSD Card – 32GB
1 x USB 3.0 Card Reader
1 x 2021-03-04-raspios-buster-armhf-lite.zip
1 x Etcher
1 x PuTTY
1 x Wall Adapter – 5V DC 2A
1 x SparkFun Cerberus USB Cable
Raspberry Pi Zero W
VIN – +5V
GND – GND
People can contact us: https://www.donluc.com/?page_id=1927
Technology Experience
Single-Board Microcontrollers (PIC, Arduino, Raspberry Pi,Espressif, etc…)
Robotics
Research & Development (R & D)
Desktop Applications (Windows, OSX, Linux, Multi-OS, Multi-Tier, etc…)
Mobile Applications (Android, iOS, Blackberry, Windows Mobile, Windows CE, etc…)
Web Applications (LAMP, Scripting, Java, ASP, ASP.NET, RoR, Wakanda, etc…)
Social Media Programming & Integration (Facebook, Twitter, YouTube, Pinterest, etc…)
Content Management Systems (WordPress, Drupal, Joomla, Moodle, etc…)
Bulletin Boards (phpBB, SMF, Vanilla, jobberBase, etc…)
eCommerce (WooCommerce, OSCommerce, ZenCart, PayPal Shopping Cart, etc…)
Instructor
PIC Microcontrollers
Arduino
Raspberry Pi
Espressif
Robotics
DOS, Windows, OSX, Linux, iOS, Android, Multi-OS
Linux-Apache-PHP-MySQL
Follow Us
J. Luc Paquin – Curriculum Vitae – 2021 English & Español
https://www.jlpconsultants.com/CV/LucPaquinCVEngMk2021c.pdf
https://www.jlpconsultants.com/CV/LucPaquinCVEspMk2021c.pdf
Web: https://www.donluc.com/
Web: http://www.jlpconsultants.com/
Web: https://www.donluc.com/DLE/
Web: https://www.donluc.com/DLHackster/
Web: https://www.hackster.io/neosteam-labs
Web: https://zoom.us/
Patreon: https://www.patreon.com/DonLucElectronics
Facebook: https://www.facebook.com/neosteam.labs.9/
YouTube: https://www.youtube.com/channel/UC5eRjrGn1CqkkGfZy0jxEdA
Twitter: https://twitter.com/labs_steam
Pinterest: https://www.pinterest.com/NeoSteamLabs/
Instagram: https://www.instagram.com/neosteamlabs/
Don Luc