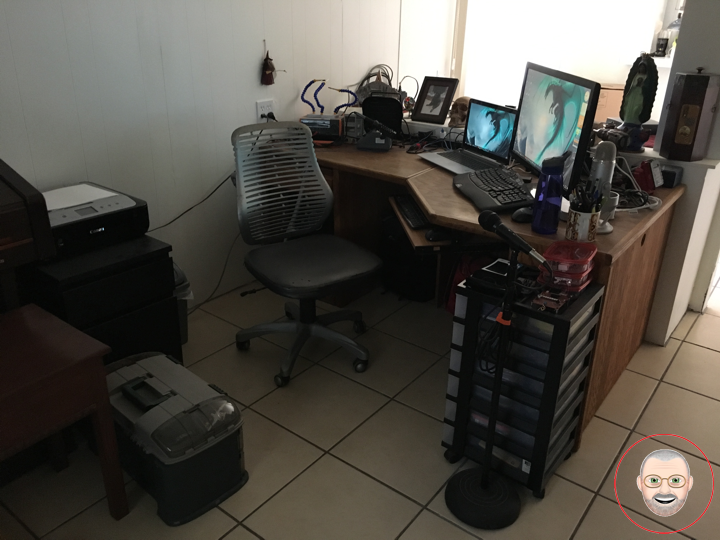 A consultant is a professional who provides expert advice in a particular area such as security (electronic or physical), management, education, accountancy, law, human resources, marketing (and public relations), finance, engineering, science or any of many other specialized fields.
A consultant is usually an expert or an experienced professional in a specific field and has a wide knowledge of the subject matter. The role of consultant outside the medical sphere (where the term is used specifically for a grade of doctor) can fall under one of two general categories:
Internal consultant: someone who operates within an organization but is available to be consulted on areas of their specialization by other departments or individuals (acting as clients); or
External consultant: someone who is employed externally to the client (either by a consulting firm or some other agency) whose expertise is provided on a temporary basis, usually for a fee. Consulting firms range in size from sole proprietorships consisting of a single consultant, small businesses consisting of a small number of consultants, to mid- to large consulting firms, which in some cases are multinational corporations. This type of consultant generally engages with multiple and changing clients, which are typically companies, non-profit organizations, or governments.
By hiring a consultant, clients have access to deeper levels of expertise than would be financially feasible for them to retain in-house on a long-term basis. Moreover, clients can control their expenditures on consulting services by only purchasing as much services from the outside consultant as desired.
Consultants provide their advice to their clients in a variety of forms. Reports and presentations are often used. However, in some specialized fields, the consultant may develop customized software or other products for the client. Depending on the nature of the consulting services and the wishes of the client, the advice from the consultant may be made public, by placing the report or presentation online, or the advice may be kept confidential, and only given to the senior executives of the organization paying for the consulting services.
Why be a consultant?
There are many reasons why one would want to become a consultant.
Some would love to ditch their corporate jobs and be lured to become self-employed. After being self-employed all of my adult life I would not know what to recommend to those as I do not know any other way. I know that my wife Norma had problems getting adapted to the consultant way, as she had the opposite experience of being employed all of her adult life by banks or investment firm. Being self-employed to her was very traumatic at first, and still is when business slows down.
Leaving the security of a good job is very hard to do, especially if you are used to have and count on a regular income. It becomes very difficult to plan things like mortgages and car loans or other regular types of expenses, when you are never sure of exactly of what your income will be next month. For some this is something they cannot live with, and to others like me, it is something so normal that you never really think about it. You just have to be very careful with your expenses and plan your life and budget accordingly. Those who cannot live with that kind of uncertainty should no even think of being a consultant or to be self-employed for that matter.
Other people would love to work at home like a lot of us do. For that too you need to have a certain sense of organization to be able to do it without all the normal distractions around the house preventing you from doing any works. It all depends on how well organized you are and how you can isolate yourself from other things and concentrate on your work. Most people find it difficult at first, but get used to it with time. For those who can't it might be better to think about working for some consulting firm that will place you at their client's site.
Others are lured by the large fees that some consultants charge. This might look very tempting at first glance, but when you start analyzing it in depth once you take this high fee, deduct from it your operating expenses, the equipment, tools and software you might need to perform your consulting, publicity, legal and accounting fees, office expenses, and the fact that you are rarely billing the full time you are working each week, you might not be making a huge amount more than you are doing right now at your current job. Add to that all of those other things that you never think of, like the fact that normally when you are on your own you do not have the niceties of things like health and other types of insurance, retirement plans, benefits and more.
Does that mean that you should not become a consultant? Of course not! If you can live with all of the above and more and have the personality to enjoy those kinds of challenges and live your life differently than most of your neighbors and friends, consulting is an immensely rewarding profession that can offer you things that you would never have the chance of experiencing otherwise. I would not even dream of doing something else and if I have not become a consultant so long ago I would never had the life and the experiences I have had. Sure, it can be very hard at times, all the good things in life are hard to achieve, but the rewards are huge for those who like a challenge and can focus to achieve their goals.
What type of consultant am I?
There are many ways of defining oneself as a consultant. The traditional consultant is normally somebody who is an expert in his field with either a long career behind him or very specific specialized knowledge that is not common in a field. He is hired to resolve specific issues by clients or "consulted" when his client need information on some topic that they are an expert.
The term is also used for people who do contract work in a specific field. They usually work one contract at a time and they will build something, or deliver a project for their client. This used to be called a contractor, but these days the definition is getting fuzzier as a lot of "Consulting" firms are normally placing "Contractors" at their client's sites and calling them "Consultants".
More and more self-employed workers, or workers moonlighting in their spare times are now calling themselves "Consultants" though they might not be doing much actual consulting or contracting work.
This confuses a lot of people looking to hire external resources as a lot of people are calling themselves "Consultants" and actually offer a wide variety of services only some of which are actual consulting. It is a good thing for people who which to hire external help, consultant or other, to make sure before they start looking that they know what kind of help they are looking for.
Coming back to the main topic of this post. I started in the mid 1980's as a traditional consultant in the food and wine business. My various clients hired me for my specialized knowledge and consulted me on various topics and I would also do specific contracts for them on a regular basis like travel to various places worldwide to purchase various things for them or just analyze what was available in the market. I started during that period doing consulting work in computer graphics and animation which was a new field in those days and then I started to consult more and more about IT using the knowledge I had as I trained as a mainframe programmer at university ten years earlier.
In the early 1990's I was doing more and more IT consulting for local clients and prior to the advent of the Internet, in the old days of the original CompuServe network of which I had been a member since around 1986, I started consulting with many clients worldwide from my office at the edge of a lake in Northern Quebec. I also started doing more and more contracting for various large companies in the United States and elsewhere. I spent most of the 1990's traveling over 6 months of the year to work onsite with many clients worldwide. The rest of the year was spent either consulting or contracting, as I do differentiate, for my clients from my office in Quebec.
In the late 1990's during the time of the big Internet crash, I started developing my own line of software products for retail business management, point of sales, ticketing systems, kiosk systems, and decision support systems. In 2003 I moved to Mexico City to promote some of my products and to get away from the cold of Quebec as my Mexican wife was feeling somewhat unaccustomed to the long winters and isolated over there.
Today I am back to being a traditional consultant full time, though I still work regularly on my software products and actively promote and find new markets for them. I continue my IT consulting as always and consult with businesses looking for new markets or with startups looking for advice. I also do contract work developing innovative software, integrate software with hardware, and of course I still do consult in the food and wine industry, my first love.
My motto has always been since I was a kid that I need to learn something new every single day as if I do not that day is wasted. Since I have been in the consulting business for so long, and tried hard to not waste any day of it, I have accumulated a lot of knowledge over the years. This is why for many years now that I love to teach and give conferences to pass this knowledge to others. I tend to be very passionate about this, as I have always love to educate people and convince them that they should learn something new every day. My wife Norma always says that I should have been a preacher, but what I am really is a traditional consultant that likes to share is experience and knowledge with others.
Common Types Don Luc
Information-Technology (IT) Consultants in many disciplines such as computer hardware, software engineering, or networks.
Process Consultants who are specialists in the design or improvement of operational processes and can be specific to the industry or sector.
3D Consultants who are specialists in the field of 3D scanning, printing, modeling, designing, engineering, building, and everything that has to do with the three dimensions.
Internet Consultants who are specialists in business use of the internet and keep themselves up-to-date with new and changed capabilities offered by the web. Ideally internet consultants also have practical experience and expertise in management skills such as strategic planning, change, projects, processes, training, team-working and customer satisfaction.
Specialties Don Luc:
IT and Technology Consulting
IT Project Feasibility Studies
IT Project Management
3D Consultants
Custom Software Programming (Desktop, Web and Mobile)
Microcontroller programming
Software Internationalization and Localization
Hardware-Software Integration Consulting
Factory and Process Automation Consulting
Robotics Consulting
Custom Electronic Hardware Design and Sourcing
R&D Services
Don Luc